International Breastfeeding Centre - Jack Newman
Resources from the world renowned breastfeeding counsellor. Good for diagrams of good latch and helpful advice for the early days.
Comprehensive support and evidence based information for breastfeeding mothers. Great advice on pumping and other parenting advice for non breastfeeding families.
Providing support for breastfeeding mothers for every stage of their breastfeeding journey.
Practical advice and support online and in local groups.
Information about breastfeeding from the NHS
Association of Breastfeeding Mothers
They are a group of trained volunteers dedicated to supporting breastfeeding mums and their families. They've been supporting mums and nurturing families for almost 40 years.
Many of their breastfeeding counsellors are mums who've benefited from ABM support and now want to share their knowledge and experience.
The Breastfeeding Network - Drugs in Breastmilk
Drugs In Breastmilk – Is It Safe?
An increasing number of mothers and health professionals have sought to find more information on the levels of medicines passing through milk to the baby. Standard reference books such as the British National Formulary (BNF) provide little information for professionals and parents to make decisions on individual situations. BfN endeavours to provide information to enable mothers to breastfeed their babies for as long as they wish and to provide information on the safety of medicines for each mother and baby pair.
very supportive, providing sensible information on social media and online. Motivating and helpful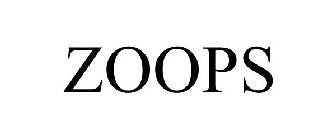 The Story of the Zoops - breastfeeding/formula company allegory
"An animation created from the work of illustrator and comic artist Heather Cushman-Dowdee. Imagine a land where suddenly the way that generations have always fed their babies is suddenly thought of as weird and offensive. Though this could be right here in our country, the place I'm talking about is the land of the Zoops. "
The Birth Hub - Blog and Tongue Tie Resource
UK doula, doula course leader and breastfeeding counsellor.
This is my library of resources all about pregnancy, childbirth and infant feeding.